Article content
A look at Tuesday's Edmonton weather by Environment Canada.
It's 6.2 C at the Edmonton Blatchford weather station with 8 km/h winds out of the west.
Article content
Finally you can step outside your door and not breathe in potential carcinogens from wildfire smoke, which is a totally normal thing to say nowadays. Yes, the air quality alert for the city of Edmonton has been lifted and conditions have all but returned to normal with an AQHI reading of just 2 (low risk) this morning.
Article content
Instead of smoke, we shall have rain! Forecasters say the clouds will start rolling in later this afternoon and becoming more prominent this evening with a 60 per cent chance of showers overnight and into tomorrow morning.
That should help clean up the air a little. Wax on, wax off.
Today's forecast
Today: Mainly sunny. Increasing cloudiness late this afternoon. High 16 C. UV index 3 or moderate.
Tonight: Cloudy. 60 per cent chance of showers late this evening and overnight. Low 8 C.
Tomorrow: Cloudy with 60 per cent chance of showers. High 14 C. UV index 2 or low. Clearing overnight. Low 5 C.
Sunrise: 7:14 a.m.
Sunset: 7:40 p.m.
Normals:
Max: 16 C
Min: 5 C
On this day (1996-2022):
Highest temperature: 25.0 C in 2009
Lowest temperature: –1.1 C in 2018
Yesterday's temperature
High: 16.5 C
Low: 8.4 C
Precipitation: 0.0 mm
📸 Eye On Edmonton
This space is dedicated to some of the great and interesting photos taken by Postmedia photographers while they're out and about town.
Scroll through our archived Eye On Edmonton photo galleries.
Follow Postmedia photographers on Twitter.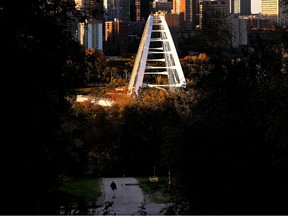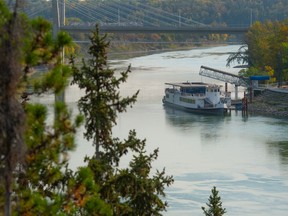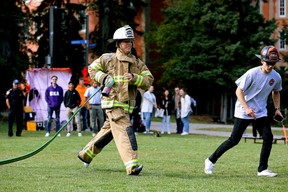 ---