Article content
When it comes to investment in Edmonton's health infrastructure, it feels like there hasn't been much to get excited about in recent years.
Article content
Sure, the new emergency department at the Misericordia hospital is set to open later this year (although perhaps without a fully functioning CT scanner). The Gene Zwozdesky Centre for complex continuing care patients is also nearing completion, and there is money in the budget to build a new neuro ICU at the Univerity of Alberta hospital.
Article content
But when assessing the overall progress of our core health institutions, the emotions here have trended more toward jealousy and frustration of late. And it's easy to understand why.
For example, just as Calgarians are getting set to welcome a massive, gleaming new cancer centre, Edmontonians should be simultaneously celebrating the opening of our new medical testing superlab — if only it hadn't been abruptly cancelled in 2019.
Article content
The same goes for a child and adolescent mental health facility that remains indefinitely "deferred" in infrastructure purgatory.
While Calgary and Grande Prairie have seen major hospital builds in the last decade, Edmonton's "newest" hospital dates to a time when Wayne Gretzky was still playing for the Oilers. Plans to open a new one in the southwest have been pushed back to 2030 from 2026, and it's questionable whether that later date is even achievable at this point.
As such, it was perhaps with these disparities in mind that the UCP government held a news conference last week to announce more funding to accelerate planning for a stand-alone Stollery Children's Hospital.
Article content
Along with the money, there were some encouraging messages.
"Ideally, we make it as quickly as possible," Health Minister Jason Copping said.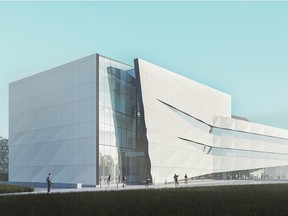 Those are indeed hopeful words, but I would advise caution here because this has all the hallmarks of a pre-election courtship — the political equivalent of someone ending an awkward date with a text that says, 'I'll call you."
An extra $3 million in planning money is a far cry from binding oneself to the $1.5 billion to $2 billion that will be required to build a major new children's hospital, even with the Stollery Children's Hospital Foundation promising to fundraise $250 million. As well, the realistic time horizon is at least 10 years away, if not 15, leaving plenty of time to delay, defer and cancel, as we have seen before when finances and local political support get thin.
Article content
Moreover, while promising to help sick children is never a bad political move, there are legitimate questions as to whether the Stollery is really Edmonton's top health infrastructure priority, especially when considering the age and condition of the Royal Alexandra and Misericordia hospitals.
That's not to say a new, properly designed, dedicated space for children's care isn't needed. The current Stollery has always been a strange and inefficient entity, a hospital within hospitals, with bits and pieces of facilities spread over 11 different buildings on the U of A health campus.
Much of the original space dates to the late 1970s and early 1980s when maternity wards came with adjacent smoking rooms, operating rooms were undersized and the electrical grid didn't anticipate the needs of today's medicine, said Katherine Sweet, director of strategic partnerships for the Stollery Children's Hospital Foundation.
Article content
A lack of private rooms, a lack of space for equipment and a lack of bed facilities for parents are among the lingering problems. And there's no place to expand.
"It's just not the standard that's done anymore," Sweet said.
Also worth noting, a new Stollery could free up some 180 beds for the U of A adult hospital, which, when combined with the beds at the new southwest hospital, could put a real dent in the capacity shortage.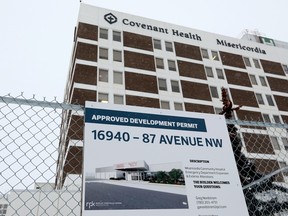 However, it wasn't that long ago, back in 2015, when Alberta Health Services listed redevelopments of the Royal Alex and the Misericordia as two of its top infrastructure priorities for the entire province. (The Stollery was not on the list at that point.)
The Mis opened in 1969, the Alex in 1962. That means a lot of the design issues affecting the Stollery are similar or even worse at these two hospitals. This includes patients having to share a room and a tiny bathroom with three or four others — making it hard to curb the spread of infection — and a whole variety of old and malfunctioning building systems.
Article content
Reading dire AHS reports from the last decade about the Alex and Mis, you have to wonder what has happened in recent years to seemingly have them fall off the list and out of the conversation.
Unfortunately, those answers can only be guessed at because AHS did not provide comment for this column by press time, nor has it made public its infrastructure priority list for the last two years.
That's a problem, because what we need is a comprehensive assessment of the Edmonton zone's overall health needs and a long-term plan to achieve them, divorced from political ambition.
What I expect that assessment would say, after decades of neglect to our core hospital infrastructure, is that we are now in a situation with several key facilities deteriorating all at once. This means some tough choices, and as much as no one wants to see a competition, the reality is that the province can't afford to tackle all of this in quick succession.
Article content
What effect will the new southwest hospital have in reducing the capacity crunch? Can more space be created by boosting home care and long-term care? Should we be looking at other funding models (private, hybrid) to build new hospitals? Is it feasible to do renovations over rebuilds?
The answers to those questions may indeed lead us to the assertion that a new Stollery makes sense as Edmonton's next health priority. But that has to be a conclusion made by the expertise of health planners rather than the calculators of politicians trying to win over a skeptical electorate at election time.