After losing to the eventual Stanley Cup champions two years in a row the Edmonton Oilers are maturing into the team they want to be
Article content
Training camp is just days away and the Edmonton Oilers are gearing up once again for what they hope is another deep playoff run.
After losing to the eventual Stanley Cup champions two years in a row and giving the Las Vegas Golden Knights their toughest test of the post-season last spring, the Oilers are maturing into the team they want to be.
Article content
Are they there yet? It's impossible to tell. The last steps on the road to a championship are always the hardest and the answers don't come until the bullets are flying in May.
Article content
In the meantime, there are plenty of questions regarding Edmonton's chances of snapping that 34-year Stanley Cup drought.
Here are some of them:
WILL THE GOALIES RECOVER?
This is the obvious one, mostly because goaltending alone can mean the difference between going four rounds deep and being upset in the first round.
In Edmonton's case, both of their goalies have some rebounding to do. Stuart Skinner had a great regular season (.914 save percentage and a rookie of the year nomination) but ran out of steam in the playoffs (five wins, six losses and an .883 save percentage). Jack Campbell had a rough regular season (.888) but posted a .961 save percentage (two goals on 51 shots) over four relief appearances in the playoffs.

So, what the Oilers get from Skinner and Campbell this year is anyone's guess. Can Campbell rediscover his form and become an effective 30-start guy? Or was last season the beginning of the end? Does Skinner return as the guy who made the all-star team or the guy who struggled when the season was on the line?
As much as Oilers fans want to believe everything will be OK in net, goaltending is a strange bird subject to wild mood swings. Plenty of high-end goaltenders have taken deep dips in recent years and who expected Sergei Bobrovsky to put on the Superman cape and get Florida to the Cup final?
Article content
WHAT TO EXPECT FROM THE POWER PLAY?
There is a lot of room to spare on this front. There always is when a team just posted the best numbers in league history. The Oilers power play percentage could drop five points and they'd probably still lead the league.
So, while it's not imperative, or even realistic, that they reach last year's gaudy totals again, they do have to be near the top of the league. The power play is woven into the fabric of this team. It remains their greatest asset.
It counted for a league-leading 86 goals (next best was Ottawa at 69) and forced Edmonton's opponents to keep their hands to themselves. It's easy to take it for granted given how successful it's been over the years (highest percentage in the NHL three of the last four seasons at 32.4, 26.0, 27.6 and 29.5) but nothing lasts forever.
So far, the Oilers haven't proven they're good enough five-on-five that they would be able to survive a power play that ranked middle of the pack. So they need to make the power play magic happen all over again.
Article content
WHO IS CONNOR BROWN?
Brown represents the biggest personnel move of the off-season and could provide a major spark on an offence that was already firing better than any team in the league.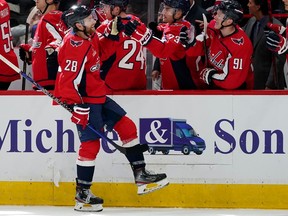 For the last few years Edmonton didn't have a top six right winger capable of producing like he should on one of Edmonton's top two lines. Despite having the golden ticket, playing next to either Connor McDavid or Leon Draisaitl, both Kailer Yamamoto and Jesse Puljujarvi failed offensively. Brown might be the guy they've been looking for.
Described as Zach Hyman-like, his tenacity, work ethic and 200-foot game could be a perfect fit. If his numbers spike in Edmonton the same way Hyman's did (from a 40-point guy with the Leafs to an 80-point guy with the Oilers) the top six becomes even more dangerous than it already is, and that's saying something.
But, after spending all of last season on long term injured reserve, the first question on the agenda is how well he and his knee have recovered.
WHAT ABOUT KANE?
Prior to his gruesome wrist injury Evander Kane was the heartbeat of the hockey team, pumping in goals, imposing his will physically and making life difficult for opponents on almost every level. Match his strength with his skill and his elite gamesmanship and he was exactly what the Oilers needed.
Article content
So, it hurt the Oilers as much as it hurt Kane when a gruesome wrist injury in November sidelined him for two months and left him behind the pack when he returned.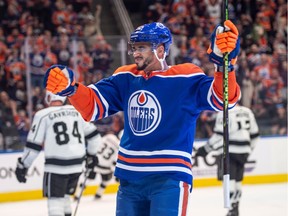 Kane scored in just four of Edmonton's last 16 games (although he did get a hat trick against Seattle in March) and had three goals in 12 playoff games. It's totally understandable, both physically and psychologically, after such a brutal injury.
Will a full summer to recuperate and train have him back to his old menacing self? The Oilers hope so because they need the old Evander Kane back.
ARE THEY BETTER DEFENSIVELY?
We get it, the Oilers are only going to be so good defensively. These are veteran guys who are established in their ways and playing to the strengths of some of the best offensive players in the world makes perfect sense.
But tightening things up in the playoffs is something all good teams can, and must, do. Vegas was 12th in the league in five-on-five goals against in the regular season, with just 10 fewer 5v5 goals against over 82 games than Edmonton. In the playoffs, however, Vegas shot up to fourth (2.59) while Edmonton plummeted to 11th out of 16 teams (3.50). And that was the difference.
Article content
The Oilers vow every season to be more committed to team defence and at times during the season they dug in and ground out those kinds of wins (during the final seven games of the season they gave up just six goals).
But in the playoffs it has to be something you live and breathe. Instead, the Oilers were outscored 30 to 24 at even strength over 12 games, surviving as long as they did on a power play that outscored its opponents power plays 18-9.
You'll never win a Cup that way.
WHAT'S AT THE BOTTOM?
There are three PTOs (Sam Gagner, Brandon Sutter and Adam Erne), a couple of rookies (Dylan Holloway and Raphael Lavoie) a handful of incumbents (Warren Foegele, Mattias Janmark, Ryan McLeod, Derek Ryan) and veteran addition Lane Pederson in camp to fill out the bottom six.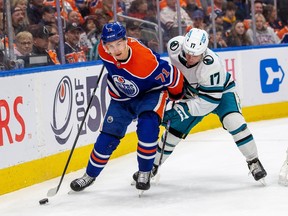 The Oilers had decent scoring depth last year with five players from the bottom six scoring 10 or more goals. That's a start but, as the Oilers learned from Vegas, if a team is going deep in the playoffs it needs a bottom six that makes an impact, consistently, over the two-month push — not just with the odd goal, but with the ability to change momentum and take a physical toll.
Article content
Can this group fill that role?
WHAT WILL JEFF DO?
The Oilers didn't bring Jeff Jackson in and put him in charge of hockey operations to sit on the sidelines and cross his fingers. After scrutinizing the Oilers since the day McDavid was drafted in 2015, the captain's former agent is now in a place where he can act on his opinions.
It's a high-pressure situation he's been thrust into — the top power position on a team that believes it's on the verge of a Stanley Cup bid. One move can tip the balance either way.
You have to assume there is going to be a splash of some sort, but what it is and when it happens remain to be seen.
AGAIN WITH THE MONEY?
Once again, cap space will be one of Edmonton's biggest opponents. Right out of the gate they will be one of several teams that can't afford a full 23-man roster, so everything they do, trade discussions, call-ups and injury replacements, will be money based.
That's going to be a big enough pain during the regular season, but where it matters most will be closer to the trade deadline when Edmonton will want to load up for another push. It's going to take some hard and creative moves along the way to make those additions possible.
E-mail: rtychkowski@postmedia.com